June 5-10, 2023
at the Hameau de l'Etoile, Southern Frane
A unique opportunity to learn from the founder of SkyDancing Tantra
*

2023 is most likely going to be the last time Margot will be present to teach this program

*
Margot, a pioneer of Tantra, will teach in her unique style. The style of a woman approaching 80 years old, who has been teaching for over 30 years around the world!
You will have the opportunity to work and share with Margot directly. We call it "HANGING OUT WITH MARGOT"… in the style it used to be when she visited Osho in India, and other spiritual teachers. You sit together, ask questions and discover new perspectives. And also delight in great stories, being with Margot and listening to her share her wisdom through words, satsangs and group feedbacks.

As for the SkyDancing Tantra practices, Margot will share the facilitation with her team, four certified teachers selected by her. There will be four sessions a day except for the free evenings. During these free evenings you will be given "home play" to explore the practices of your choice without being guided by anyone but yourself and the partner(s) you choose. Total daily group time will be between 8 to 10 hours per day.
"Come with a quiet mind, open to the unknown, to a new experience, without expectation.
Get out of the mindset that wishes to tailor the experience to your expectations.
Be open to surprises, to the unknown." - Margot
Program:
Each day will be devoted to different themes while leaving space for "hanging out with Margot"! Some of the themes Margot would like to explore:
SkyDancing Tantra as a mystical transmission : Go deeper into what SkyDancing Tantra is as a mystical practice and transmission

The Art of Sexual Magic : Explore the art of visualizing what you want to accomplish in your life, giving it form, manifesting it and planting the seed of this creation while cultivating blissful energy states

Healing rituals and meditaitons : Explore the art of creating healing rituals

Affirmations and channeling through the chakras : Practice opening the Inner Flute through meditations and energy work

Hanging out with Margot : Time for questions & answers and being together with Margot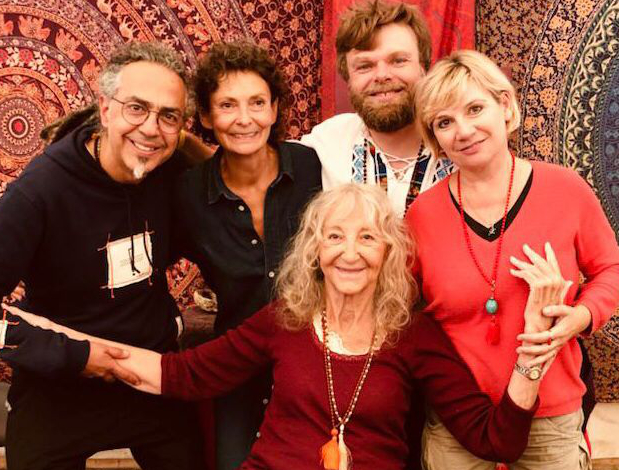 "Ecstasy is already within you.
Come to awaken to the luminous source of Bliss within."
Margot Anand, Founder of SkyDancing Tantra