Our lives can be deeply nourished by certain encounters. But how to find the hidden richness in each story, whether it is someone you are meeting for the first time or someone who might have been there forever?
This retreat offers a deep, healing and regenerating experience. It allows a meeting with the Self. It gives men and women the opportunity to learn how to meet differently from a peaceful and harmonious space.
During the first 5 days, men and women walk in parallel in two distinct groups focusing on the issues inherent to their gender, followed by 2 days of Ritual where they meet each other to share a unique and healing experience.
This retreat is a particularly rich experience for couples!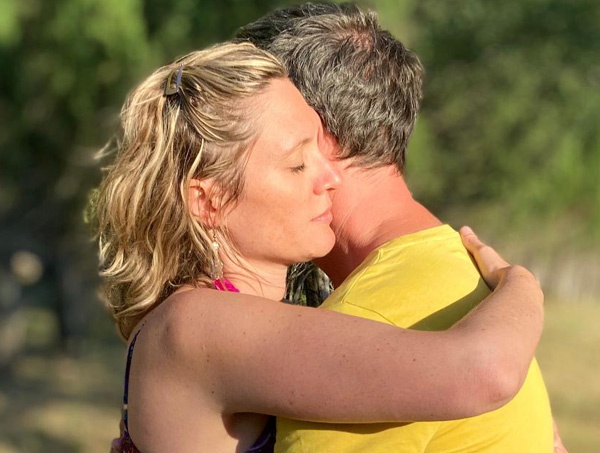 The Great Union
Led by
Bodhi Sambhava

for women
For women
This retreat offers a space to honor our femininity by fully recognizing it in all aspects of life. Together, we will be able to visit and overcome our ancestral wounds in order to understand and harmonize our inner and outer worlds, increase our awareness and give us tools for healing. Navigating through childhood, ancestral lineage, physical, emotional, relational and sexual issues, we will evolve towards our ecstatic nature.
By focusing on the dynamics of the fundamental duality of masculine and feminine in our own bodies, we find a way to find unity much more effectively than when we blame others ot try to change them. We also discover how our breathing patterns, thoughts, emotions and body armor block the free flow of our life force and inhibit our capacity for sensual pleasure and orgasmic release.
It is time to reconnect with our inner wisdom, to feel connected to all women of the world and to regain our freedom to love. This module is a true initiatory journey that deeply re-visits our foundations to know, feel and align with what it means to be a woman today.
From there, the encounter with man becomes a unique opportunity to unite on the outside what is already at peace inside of us. The alpha and the omega, where everything begins and everything ends, where we can measure to what extent our encounters can become opportunities to grow and create the world. This opens up a sacred time to prepare for a unique encounter with Man.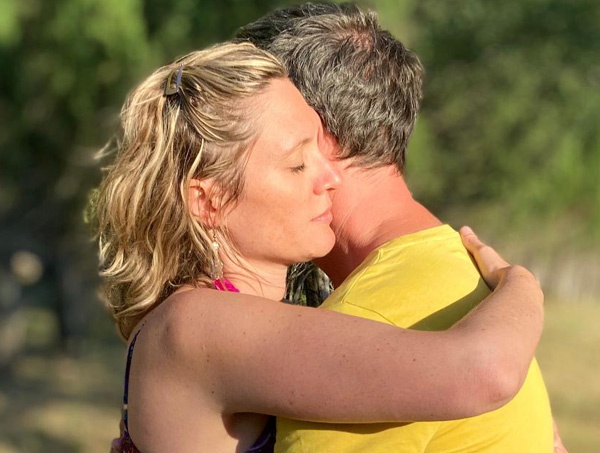 The Great Union
Led by
Pierre Darroux

for men
For men
This retreat offers a unique experience to probe what it is to be a man today. It is a transformative, deep and joyful journey to strengthen and nourish our potential. A unique experience of meeting oneself and others, allowing us to get away from the preconceptions and limiting clichés that often surround the notion of being a man and to regain the freedom to be and to act as a man in a more harmonious way. The adventure of SkyMen is a gift of fraternity and benevolence to find our place as a Man, the one that truly resonates with our Soul.
Each man has a specific energy and qualities that deserve to be cultivated in order to fertilise and enrich the world. The practices offered will allow us to explore in greater depth the very nature of our masculinity in order to revitalise ourselves in this source, freeing our inherent potential. In doing so, our body appears as a temple, a reflection of divine energy, our life becomes more balanced and our relationships transform. A natural expression of our being is revealed which we experience in a deep and subtle way day after day.
As the week unfolds, a process of purification and reconciliation takes place. The body relaxes, energy is freed, and new spaces open. The adjustment and regulation of our sexuality liberate a newfound power. Our vision clears and our heart opens. At that point our specific male qualities unfold with benevolent force in subtle balance with the feminine. Relationships with other men become more peaceful, enriched with gentleness and fraternity.
The encounter with the Woman, with women in their various expressions, is experienced in a new light. We can see to what extent our encounters can become opportunities to grow and create the world. This retreat is a sacred time to prepare for a unique encounter with the Woman.
FACILITATORS :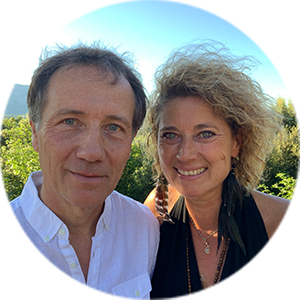 Bodhi Sambhavaseeks the connection to the feminine through water. Creator of AquaTantra, she is a certified teacher of SkyDancing Tantra and Healing Dance, as well as a therapist in Pelvic Heart Integration and Aquatic Integration Therapy.
Pierre Darroux is a certified SkyDancing Tantra teacher, who has been accompanying and encouraging men, individually and in groups, for many years. He shares an accessible, effective and joyful transformative teaching.
Testimonials
« Seven days of intensity, sweetness, laughter and tears... a rainbow of emotions that allowed me to walk with more fluidity and authenticity in my daily life. In this workshop I found a space where the healing of the heart and the soul was possible. Accompanied with aptness, kindness and tenderness by a feminine and masculine team of remarkable quality, I still remain imbued with this incredible experience !! »
« More than a workshop, I experienced a reunification of men who take care of themselves, support each other in their vitality and create together the conditions to meet the women. I was able to experiment and validate that in a man's energy there was also a lot of room for subtlety. There was also a beautiful work for me on my verticality. Thank you to Pierre and the staff for the complicity and trust they created. A crazy energy with an impressive sense of detail. »
« This workshop was a marvel; the word that summarises it for me is a "jewel". Great Art in the authenticity of the relationship of man and woman, great finesse in the propositions that let us experience this human fraternity in a simple and profound way! I felt surrounded by so much love, attention and care from the team that I was able to abandon myself and let go of old restricting patterns. A total renewal of my whole being, as well as of my relation to man. Infinite gratitude to this wonderful team! »
« This Sky Men/Women was an enriching experience for me. It was a journey of authenticity and sincerity with its inevitable series of disturbance so necessary to any evolution and transformation, with its moments of happiness in intense communion, first with oneself, then with the other men and during the last 2 days with the women. I experienced great times of reconciliation, solidarity and sharing that made me feel so alive. »